VIDART is an award-winning film and photography company that specializes in professional wedding photography and videography for the Midwest as well as nationwide film production services for feature films, cable television and commercial productions.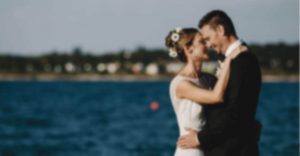 Why pick VIDART as your wedding photographer or event videographer?
(If you're looking for why to choose us for feature film services, please scroll down).
We don't retain copyright to your videos or photos.

We arrive an hour early and have a backup scheduled in the event of illness.

We diligently work to make sure you look your best, and provide you with a book of sample poses that you can pick out for your own shots, so your album and videos make you look like a celebrity.

We include everything, including editing, so there are no added fees.
2 DVD or Blu rays for videography.
A free online photo album on PixieSet.
A free leather bound album with 200 prints.
One year of online storage via Dropbox or an equivalent online file service so all of your files are backed up on the web for one year.
What type of equipment do we use?
Only the best.  Our event photographers use professional Canon 5D mark iii or iv DSLRs, or Canon r5 or r6 mirrorless cameras, with professional Canon RF or EF lenses (SIGMA ART or equivalent). In addition, for low light or compositional shots, we offer on request portrait quality 3 point remote flash lighting with optional backdrops.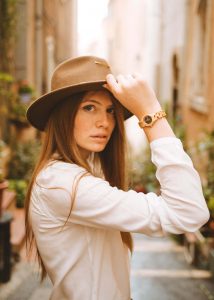 All photographers have years of experiencing shooting weddings, events and working on feature films as DPs.  Unlike many other wedding and event companies, we do not retain copyright on photos.  You own the copyright to every single photo we take, and can order your own prints, with no added fees (other photography companies may force you to buy prints from them at extremely inflated prices, leading to thousands of dollars in unexpected charges just to make a basic wedding album). For video, our videographers are equipped with GH4, GH5, GH6 cameras for multiple streams.  We are equipped with wireless lav technology, and shotgun microphones to ensure hassle free professional audio.
AWARD-WINNING FILM AND TV COMMERCIAL PRODUCTION SERVICES
Whether you need a scriptwriter, DP, a director, someone to help with lighting, sound, casting or location scouting, you've come to the right place. We can handle all of your filming and equipment needs under a simple no hassle day rate, bypassing expensive rental studios or unreliable freelancers. We have produced, directed and distributed four feature films, and have received dozens of official selections and won awards for best picture and story at several film festivals. All of our films have made it to streaming services encompassing the TVOD, SVOD and AVOD world, and we can help you navigate the increasingly complex world of digital distribution for your finished product, or provide consulting services on how to get your script/project funded via Slated.com and how to network with buyers at film markets from Netflix, HBO, Starz, Epix, Showtime, Paramount, Peacock, and more, and even how to start earning money right away via services such as FilmHub.

Our kit includes:
Blackmagic Ursa 4K cinema camera (EF mount) 

Blackmagic Pocket 4K (M43 mount with EF adaptor) 
Panasonic GH4, GH5 and GH6

Panasonic HX1

Canon 5D mark iii and mark iv
Canon r5 and r6

GoProHero8

Samsung Gear 360″ camera
Drones (any aerial recording is provided free of charge as a courtesy and will be done only on a recreational basis):
DJI Mavic Air 2

DJI Mavic Mini Pro 2
LENSES
Sigma Art 7-14mm

Sigma Art 35mm

Sigma Art 50mm

Sigma Art 85mm

Tamron 24mm-70mm

Sigma Sport 70-200mm

Sigma 200-500mm

Canon 50mm 1.2

RF to EF adaptor
M43 lenses:
Panasonic 25mm 1.4

Panasonic 12-35mm

Panasonic 7-14mm

Panasonic 35-100mm 2.8
Tripods and gimbals:
Manfrotto 509HD Video Head & 545GB Aluminum Tripod Pro Ground Kit

3 additional professional grade tripods
Zhiyun Crane V2

Moza Air 2
Audio:
Sennheiser AVX wireless recording with MKE2 lav

Rode Wireless Go (with 2 wireless lav mics)
Sennheiser MKE600 shotgun mic

Audio-Technica AT897 Short Condenser Shotgun Microphone w/ Case

Rode VideoMic Pro shotgun mic

Newwer handheld microphone for interviews

Boom pole with optional C stand and sandbags
TASCAM DR-60D DR-60MKII 4-Channel Digital DSLR Portable Audio Recorder

Zoom handheld recorder

6 XLR cables and gaffer tape
Lighting:
3 960 RGB LED panels with stands with softbox

3 2400K-5600K LED panels with stands

Sekonic L-478D LiteMaster Pro

Gels

3 bounce boards, green screen and white/black screen

3 wireless flash kits and softboxes for photography

Grey backdrop
All additional equipment is included free of charge for each day you book us.  No added fees.  Don't see something on our equipment list that you need?  Ask us, we have dozens of other AV and lighting equipment and peripherals for a variety of jobs, not included on our list. The above list is what we recommend to make shoots fast, easy and simplified, for example, battery operated RGB lighting without requiring electricians for lighting or gaffers to gel. If you have a shoot that is 7 days or more, contact us for a custom quote as well.  We offer discounted day rates for events or jobs more than 7 days, and can work with your filming budget.