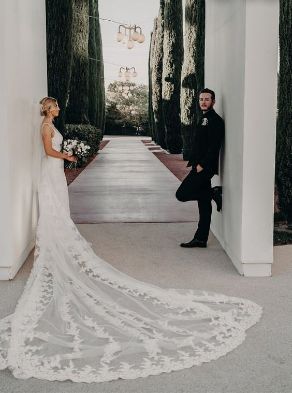 How much is a wedding videography in Dubuque?
Different videographers in Dubuque charge different prices.  Rates can vary from several hundred dollars to over five thousand dollars per wedding.  videographers that charge a few hundred upfront are generally students or recent graduates using non-professional, secondhand or rented equipment, or they are professionals that retain copyright to your photos and add on fees, causing the final bill to balloon to several thousand dollars over the initial estimate.  In some cases, we've even had brides contacting us a few days before their wedding because the videographer they hired did a bait and switch, and demanded three times as much as they originally estimated, and then cancelled on them when they refused to pay what was originally agreed.
What types of videographer packages and companies are there in Dubuque?
Most videography studios, or freelance videographers, will offer a basic package of both videography and photography.  They will then charge additional fees for prints of the photos and albums.  Each one offers unique packages and pricing points.  When doing searches for videographers, you will often come across sites like Thumbtack, The Knot, WeddingWire or Wedding Pros.  These are not actual videographers, but rather services that sell leads to them.  They often charge hundreds of dollars per job, which those companies have to pass on to the customer, so you can often get better rates by going directly to each videographer on their sites.  We've included info on some of the more prominent videography companies servicing the Dubuque area below.
Top Dubuque Videographers:
VIDART – we are wedding Videographers local to Dubuque, packages of videography for wedding starting from $1500 .  We also service Galena, Platteville, Savanna, Clinton, Monroe, Freeport, Marion, Cedar Rapids, Monticella , manchester Dyersvile, Dubuque Arboretum & Botanical Gardens, Galena, Cassville, Poesta, Farley, Verona and Davenport.
B.Kaker Production – their may vary base on project and hours required to edit. they will give you diferrent packages . the starting packages started from $650 per hours.
Ammy Blommer Film – Strong reviews  but their site don't show wedding videography  pacakges and their prices.
Whitepeak Films – their basic package price starts at $1850 with 2 cameras , upto 10 hours, 406 cinematic film and they delivered on Flash Drive.
Boat Dock Production – they offer  3 packages . the starting package inckude 6 hours coverage , 2 cinematographers, 3-8 minutes highlight film  and delivered via digital download.
Toast Wedding Film – their 6 hours packages rate starting from $2199 . they will be delivered all film and footage via download link. 
VIDART's prices: $1,500 day rate all-inclusive package includes up to 10 hours of Videography, One year of Dropbox storage, 4K, Aerial, 360 Available, editing and 2 DVD included.